The "Add Content List" allows you to display of list of content in a widget area, with several display options available.
General settings: Add an optional title, filter by content type, or filter by sitewide Topic.
Display settings: Select number of items to show, choose options from "Sort Order" and "Sort By", and choose "Display Type."
Field settings: These settings are available if the "Fields" display type is chosen under "Display Settings."
The following example displays the three latest content items.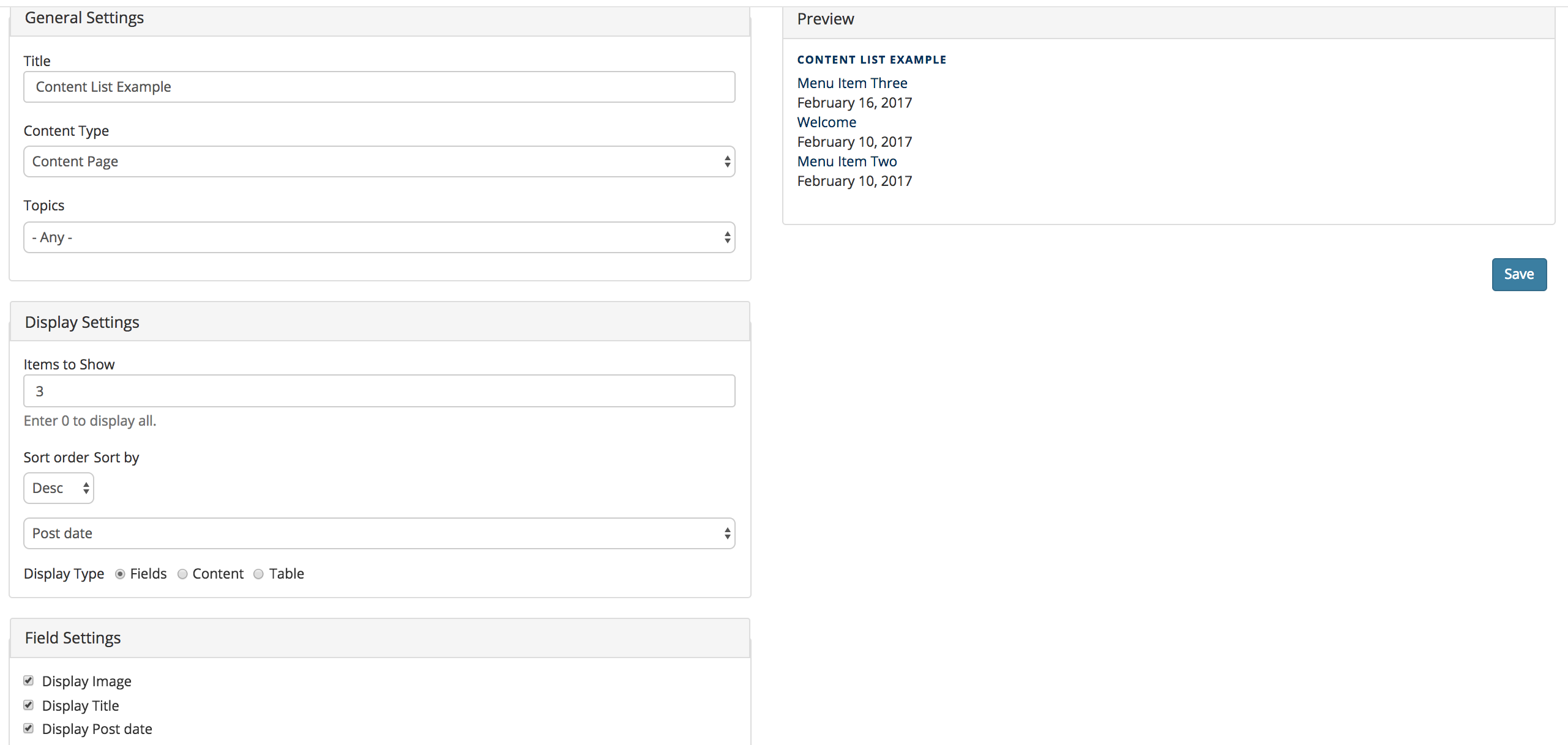 The following example displays a single, random FAQ.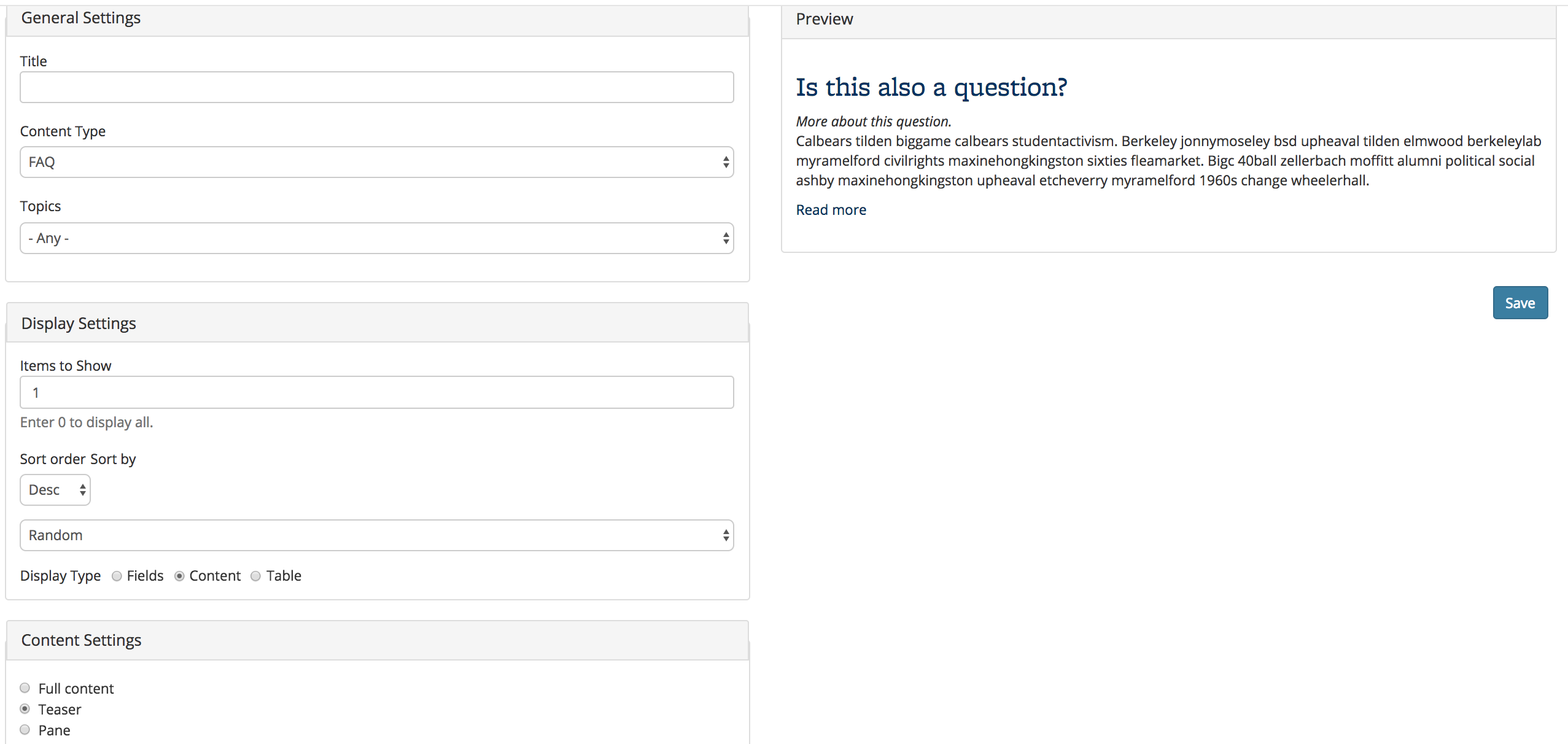 Note: If you choose the "Content" option for "Display Type," and would like to configure how the teaser text displays within the list of content in the widget, you will need modify the original content items featured in this list.
To do this, find the original content items that you will be featuring, hit the "Edit" link, and then hit the "Edit Summary" link above the editing toolbar to add/configure a specific summary.