Overview
This feature aligns with the Public Affairs branding guidelines

.
Large (high resolution) images may cause performance issues and could possibly cause other site errors. If you are uploading your own photos to use for Photo Thumbnails, try to only upload photos that have a file size of 1MB or smaller.
Photos should be at least 768px wide by 512px high
Using stock photos (intended for Hero widgets) is not recommended
For photo/image best practices, see Image Shapes and Sizes.
The Photo Thumbnail with Zoom allows Site Builders to show a photo in widget, and then when a user clicks on the widget, a larger zoom (modal) version of the photo pops up. The Photo Thumbnail with Zoom features a line of text (a title) to accompany the photo, with the option to include a photo credit and caption as well.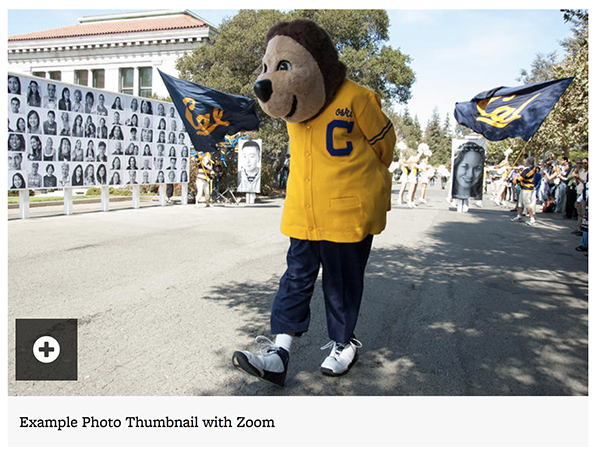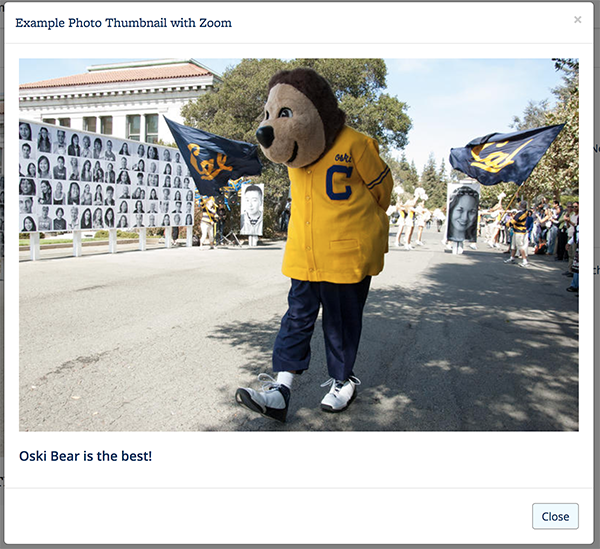 To add a Photo Thumbnail with Zoom, click "Customize this Page," click the plus sign in the region where you'd like to add the photo thumbnail, then select "Berkeley Components."

Then, click "Add" for "Photo Thumbnail with Zoom."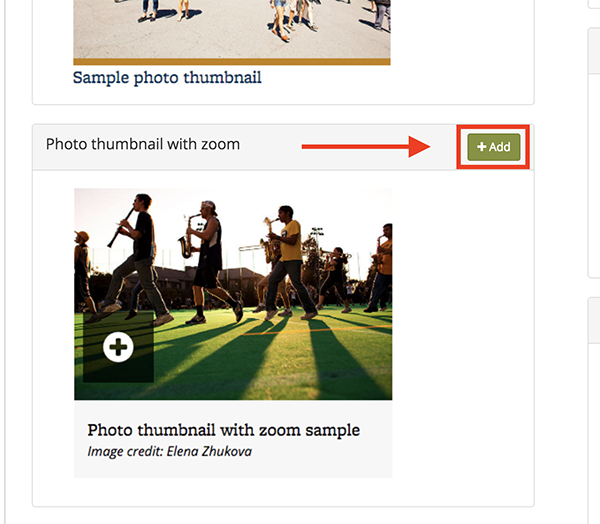 From here, configure the Photo Thumbnail with Zoom. Add the main title text, upload a new photo or choose an existing photo from your library, add photo credit if applicable, and add additional caption text (optional).