The following taxonomy (category) options are available in Open Berkeley:
Optional features such as Service Catalog also provide their own taxonomies.
To add any of these options, navigate to your Site Builder dashboard. Under "Administer Taxonomy," select "Add new category" next to any of the options.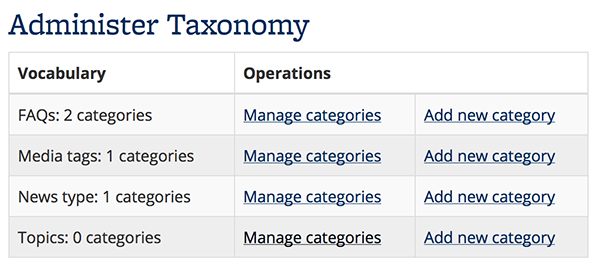 Add any terms you want to use for organizing your content (e.g., "General") -- only the "Name" field is required, but you may add a "Description" if you would like.
If you have an optional feature that provides a taxonomy enabled, you will also see "Add new category" and "Manage categories" links for those in the "Administer Taxonomy" section of the dashboard.