Overview
There are many types of widgets available to feature content on your site! See the full menu on the left for details and instructions on how to use each one.
List of Widget Options
To add a new widget, click "Customize this page" at the bottom of the page, then click the button that looks like a plus sign in the region where you would like to add a widget (see Use and Change Layouts and Configure Widgets). You will be presented with a list of widget options. For details on each individual widget option, please see the sidebar menu to the left of this page ("Hero," "Color Bands," etc.).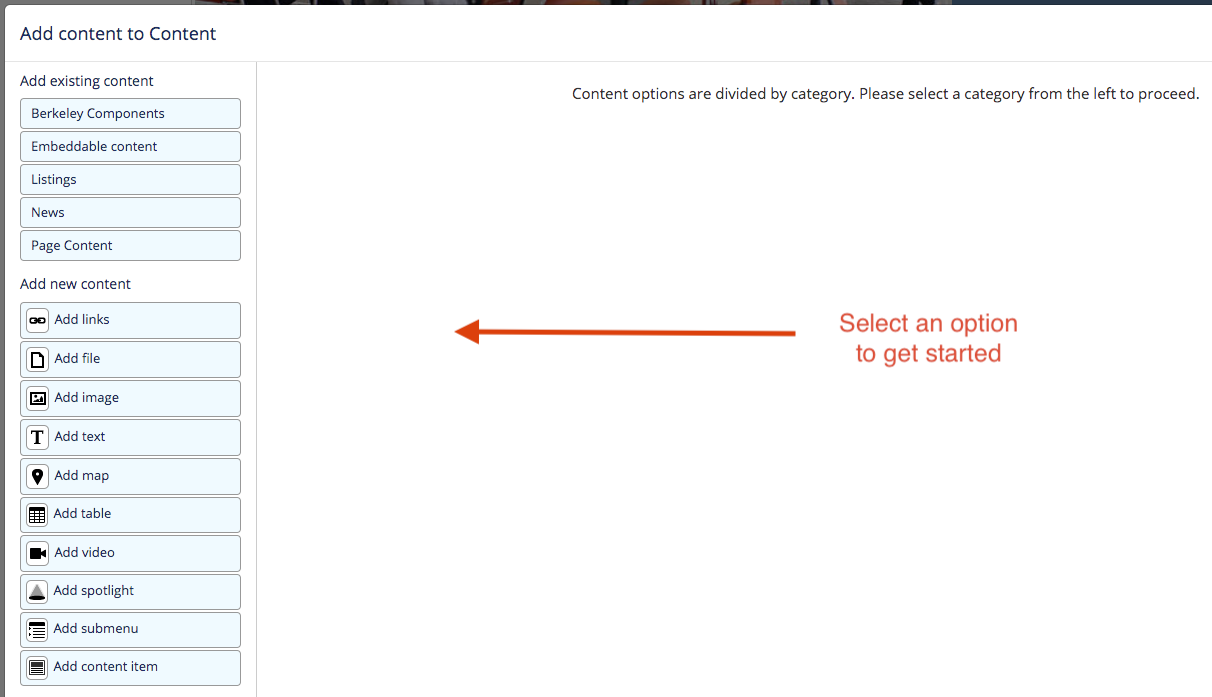 Click on any of the options to move forward.
The "Find Link" button
For any widget where there is an option to add a link (to either internal or external content), there is a "Find Link" button to do so. Select the "Find Link" button to follow the same steps you'd take to add links in a standard Body field. You will not be able to add links to certain widgets without using the "Find Link" button.