To embed a YouTube or Vimeo video on your site, use the "Add Video" widget option. This widget also supports YouTube video playlists.
Select "Customize this page" (bottom of the page) on a page where you'd like to add your video, then select "Add Video" from the list of widget options. 
Add an optional title, then click "Browse".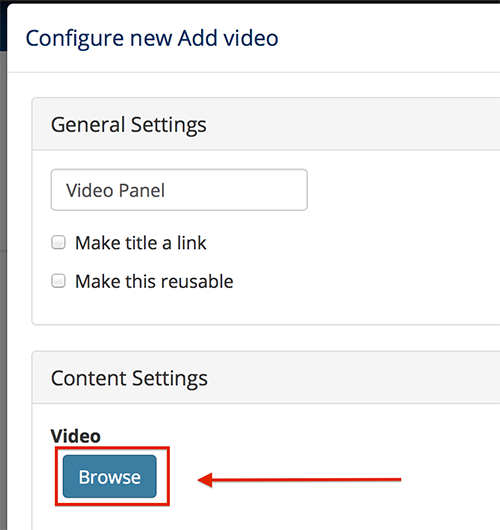 Copy and paste the URL of your video from YouTube or Vimeo into the "File URL or media resource" field, then hit "Next".

The embed process checks to see that the URL is valid and points to a publicly-available video. If for some reason the video is unavailable, you will see an error message.