The Quick Links menu is an optional menu that can be enabled if desired. It will show up in the Secondary menu, in the upper right corner of the page.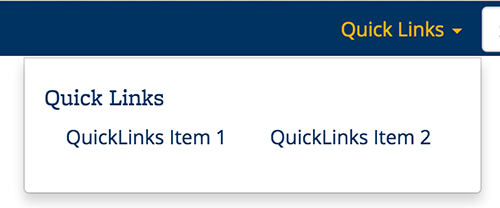 To enable, navigate to your Dashboard. Under "Other Administration," select "Theme Settings":

Under "Quick Links," check "Include Quick Links", then click "Save configuration".

Then, navigate back to your Dashboard to add and configure the links in your Quick Links menu (see Reorder and Manage Menu Items). Note that the Quick Links menu will not show up until you add links to the menu.