About the "Local Menu" (also known as "Sidebar Menu")
When you start adding Content Pages to your main menu as "children" (sub-pages) of the "parent" pages, a "local menu" sidebar will show up default on the left side of the page. This local menu shows site visitors where they are within the overall structure of the site.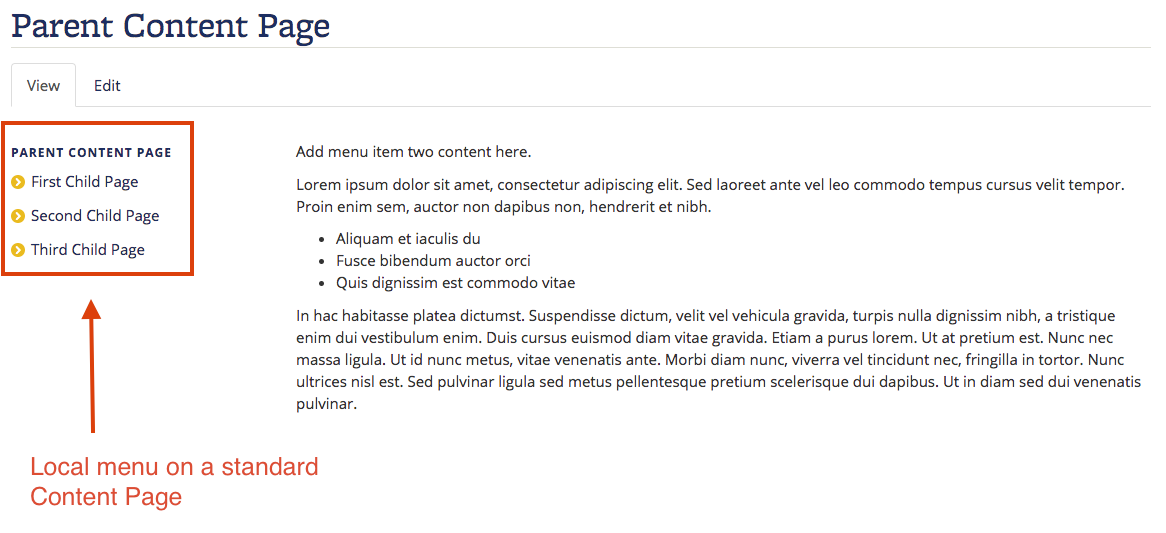 This local menu will continue to grow as you add more pages to the individual sections of your site. On Landing Pages, the local menu will NOT show up by default (you can show a local menu if desired by adding the Submenu widget).
How to Disable the Local Menu
If you would like to not show the Local Menu on individual pages, you can disable it as needed (or you can use a Landing Page instead). To do so, on the page where you'd like to disable the local menu, click the Edit link and navigate to the "Menu Settings" section, then check the box for "Disable the local menu block on this page."