Summary
Your homepage is populated by layouts and widgets
Change your layout and add/configure widgets
You can change layouts as many times as necessary to find the ideal organization of your homepage widgets
If you want to feature a full-width Hero or Color Band widget on your homepage, remember to select one of the "Hero" layouts first
Only Site Builders can edit the homepage of an Open Berkeley site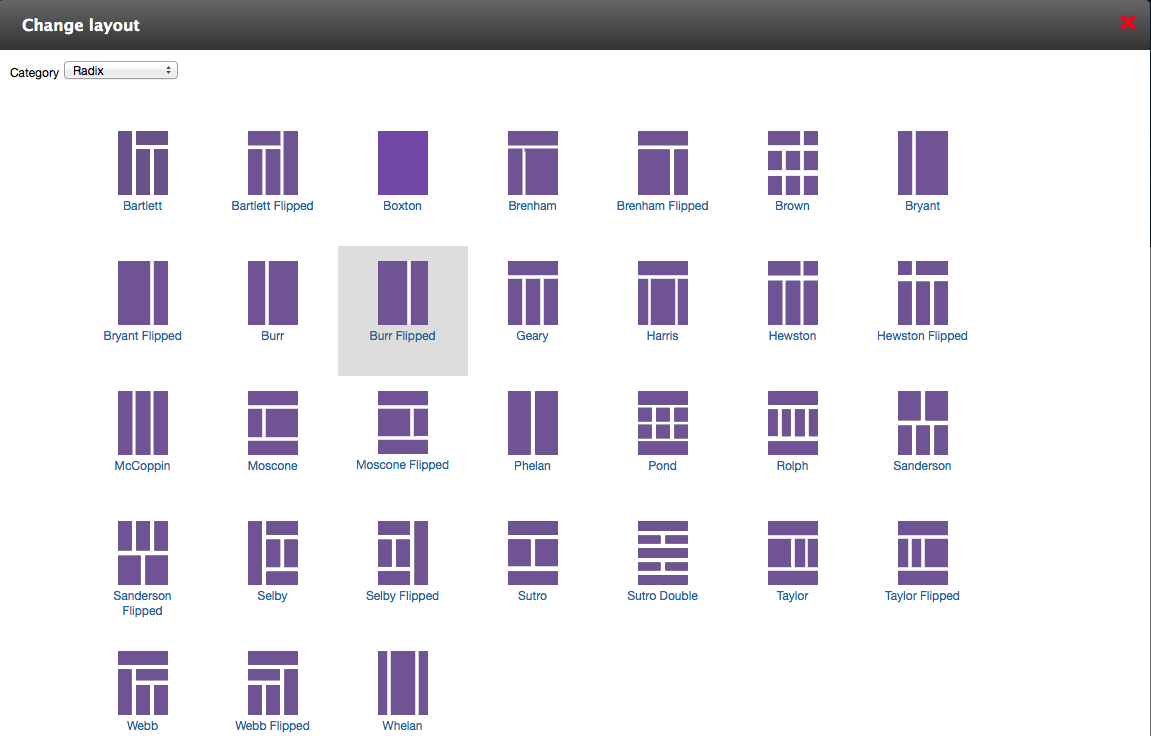 There are many layouts to choose from when organizing the widgets on your homepage
Best Practices
You might find that it makes the most sense to get much of your overall site structure and content in place first, and then proceed with organizing and editing the content of your homepage. By following this pattern, you will know how to configure your homepage so that it will direct your site visitors in the correct direction based on how you've put together your overall site.
Instructions
Your homepage is a Landing Page, and if you've just been given a new Open Berkeley starter site, then you'll notice some basic starter content.
For full details and best practices for editing your homepage, please see Edit the Homepage

.