About Cloning
Some Open Berkeley sites have content that is similar in structure across many different pages. The Clone Content feature allows Site Builders and other privileged users to do the following:
Choose an existing page;
Make a copy of it, including all fields, widgets, and layouts;
Update the parts of the page that are different from the source page.
If desired, Site Builders can use the Clone feature to create and customize pages to use as "templates." These template pages can remain unpublished, so anonymous visitors won't see them in lists, search results, or menus. 
The primary purpose of the Clone Content feature is to make it easier to create pages with similarly-customized layouts and widgets. (Unlike the Body field of a Content page, widget settings can't be easily copied into a new page, such as a Landing page.)
The Widget Editor role can be granted to Contributors or Editors. This role will allow them to clone content and to use widgets and layouts on pages that they can edit.
Configuring the Clone Content Feature
By default, cloning is turned off for all content types. Site Builders can configure which content types allow cloning.
In the admin menu, visit the Site Builder dashboard, then select the "Open Berkeley" tab. Click the "Content clone settings" link. Check the checkbox for each content type for which you want to allow cloning, and then click "Save."

Once you have enabled cloning for a content type, site builders and widget editors will be able to clone pages of those types using the Clone button at the top of the page.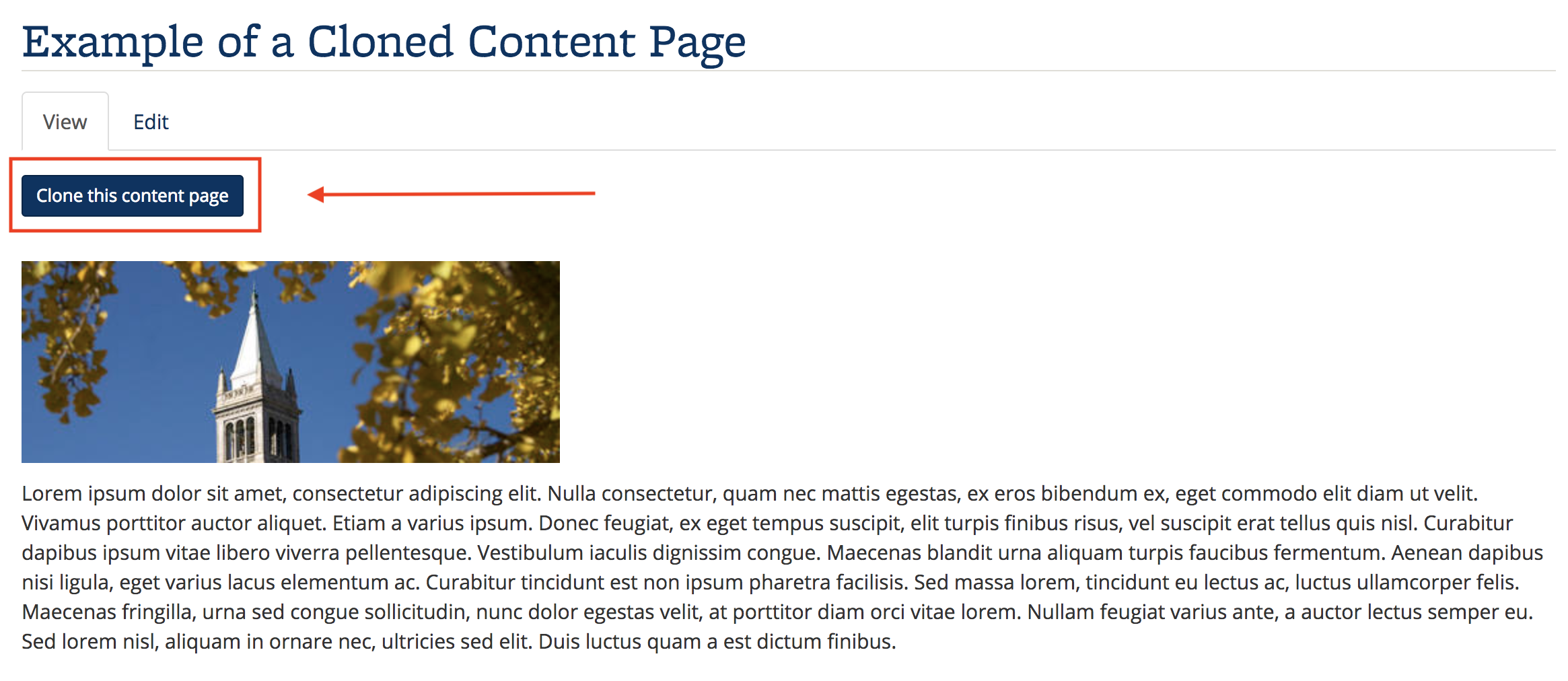 Turning cloning on or off for a content type will not affect any existing cloned content. 
After configuring the feature, see How to Clone a Page for further instructions on how to clone content.