Release 0.21.0 of Open Berkeley contains new and updated features, minor code updates, accessibility improvements, and security updates.
New features
Top Results search keywords
The Top Results feature allows Site Builders and Editors to assign a limited number of pages to be "top results" for specific search terms. You can use single words or phrases as top result "keywords." The top results appear separately, above the regular search results.
For more information, see Top Results (keywords). 
This feature was sponsored by University Health Services. It is available to all Open Berkeley managed sites now; there is no need to request that the feature be enabled.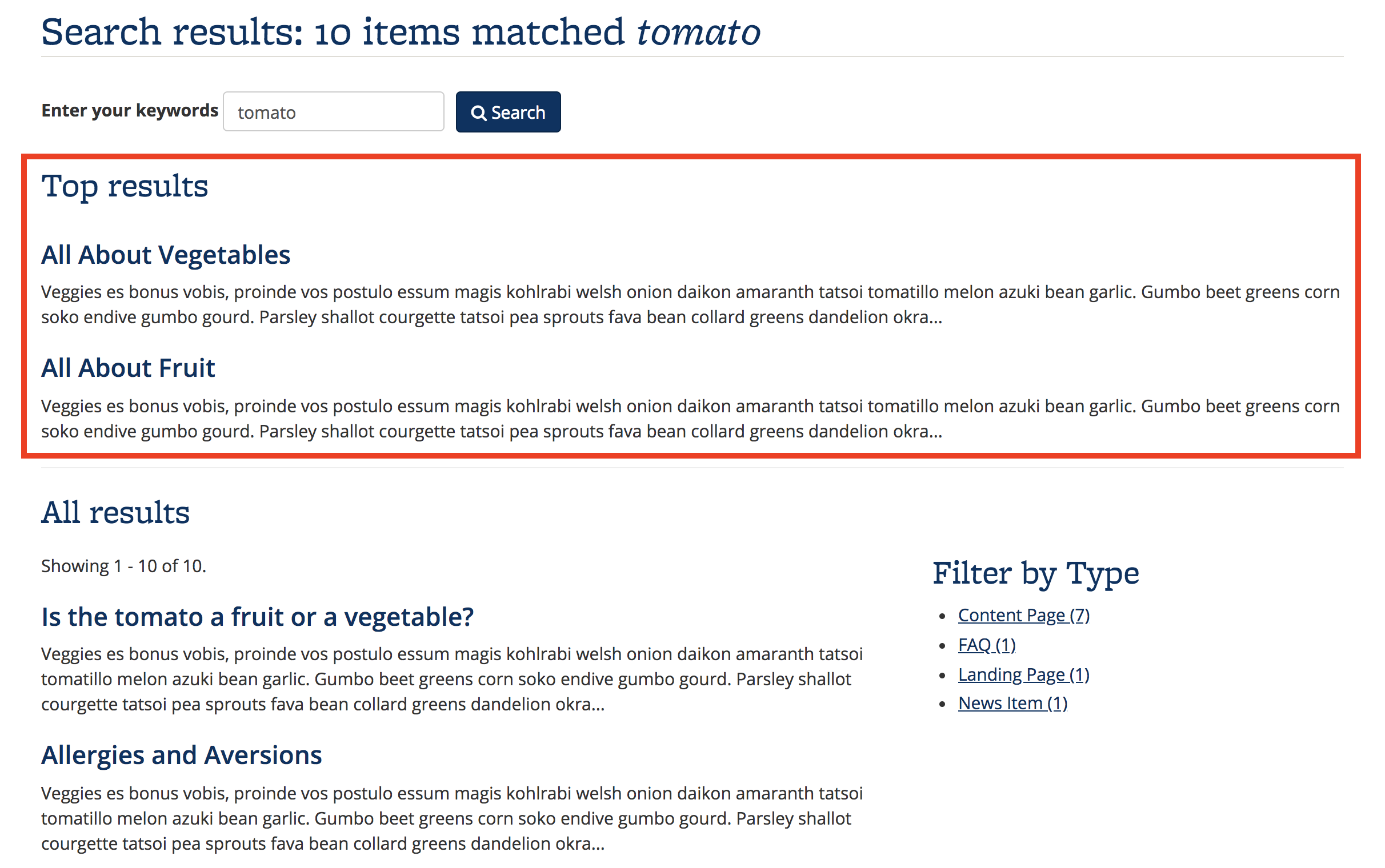 Integration with Service Catalog
For those sites that are using the beta Service Catalog feature: Top Results keywords are also available for the built-in Services search page. See Service Catalog for more information.
Code updates
Fix cloning pages with local menu block disabled.
Fix child pages tab after using menu admin functions.
Update Panopoly contributed modules.
Update CAS login to fix usernames with apostrophes.
Integrate Top Results keywords into Service Catalog search.
Show revision checkbox on Landing page edit form.
Update styles for FAQ listings.
Update to Drupal core 7.64.
Security update to Link 1.6 and Panopoly 1.62.